Pratika
Hydraulic press ECO series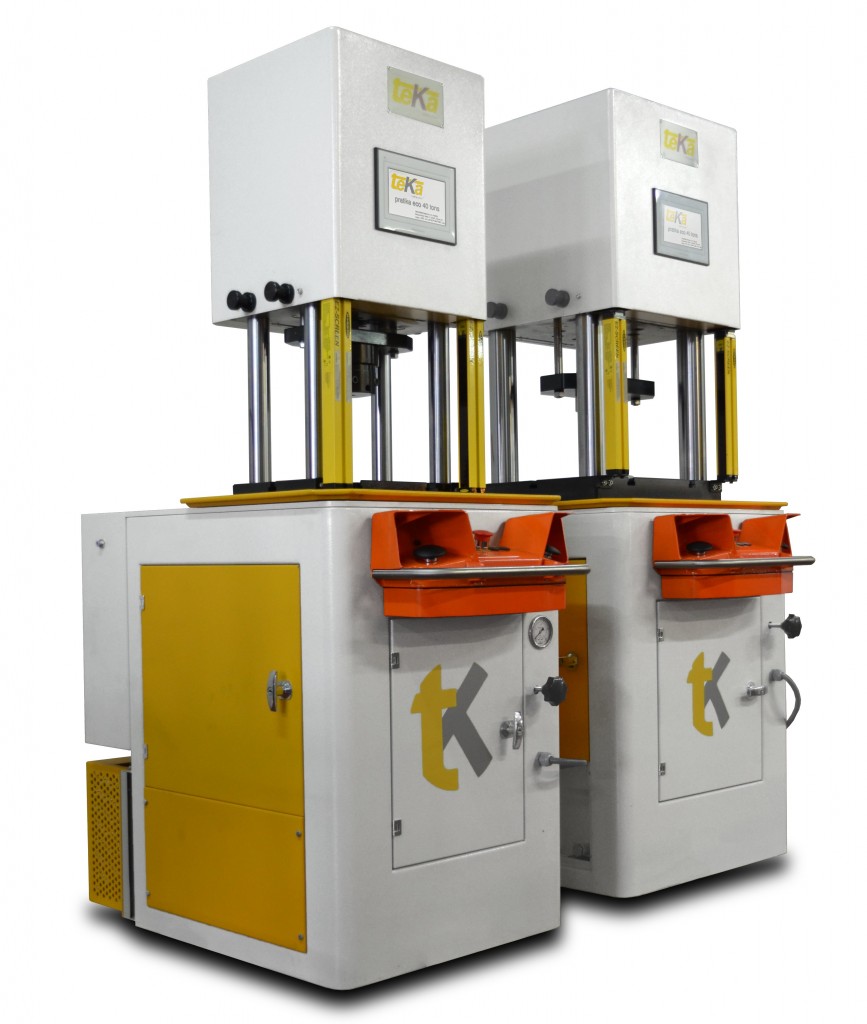 Pratika ECO series is a new 2014 Teka. The presses from 5 tons to 100 tons are controlled by PLC and represent the best combination of price, versatility and ease of use that you can find on the market.
A series of compact, fast and reliable machines perfect for moulding needs in the jewellery industry.
Prices start from € 11,000.
Technical features:
Contact Us
CE Certification
 PLC control, color touch screen with dedicated software
500 memories available for processing parameters
Mould placement function
Works with pedal, buttons or in automatic mode
Machine
Tools and equipment